Car Seat Cover Fitting Guide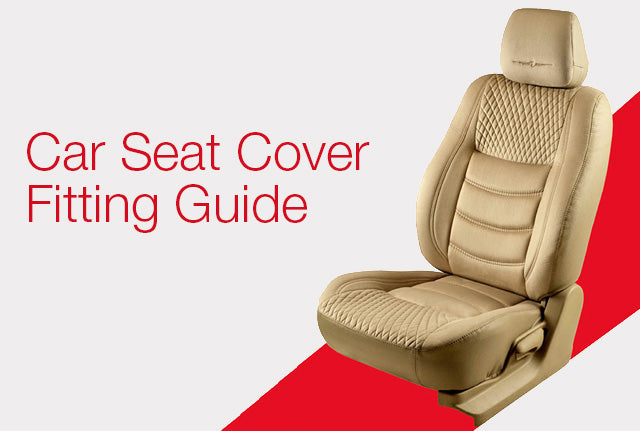 Bucket Fitting

Designed according to the contours of the original seat, bucket fit seat covers are made for the ultimate, snug fitting. Covers for all car seats and models are custom made as per the shape and curves of the original car seat. Bucket fit seat covers have 3 plastic strips stitched in the lining of the cover. These plastic strips are then tied to the seat cushion and seat back to take its shape for the perfect fitting.

Don't worry, this will not spoil your original seat cushion and if done right then there will be no lasting impact on your original car seat cushions.
Buy Bucket Fit Car Seat Covers Online

Neo Fitting

Made for people with an active lifestyle, the designs with neo fitting are not limited by the restrictions of the original seats making them more dynamic and robust. So that the cover does not slip or slide, it has one plastic strip stitched in the lining of the cover. This plastic strip is tied to the seat cushion to give it better fitting. Other than this the cover is fitted using clips, elastic loops, and fabric cords.
Buy Neo Fit Car Seat Covers Online

Regular Fitting

Simple DIY fitting! Easy to maintain and easy to clean, these covers can be easily removed, cleaned and refitted. Designed for people who prefer wash and wear, clean and hygienic seat cover, ideal for babies.
Leave A Reply
Your email address will not be published. Required fields are marked *