Fabric Seat Covers - Comfort Meets Style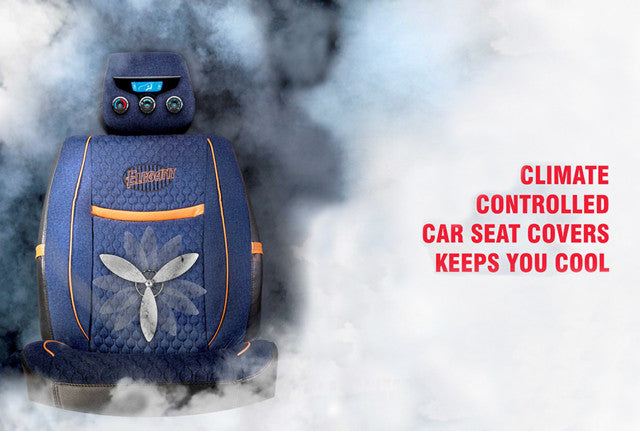 Your car and your seat covers are a very personalised choice they depend on your family size, your daily driving, your budget and lastly your passion. Most part of our country is extremely hot for 9-10 months in a year. That makes your car even hotter. Good news! Now cool fabric seat covers are also available in wipe and clean fabrics, snug fit and comparable to any leather seat cover. So now you can have both, style and comfort, cool and fashionable, fixed bucket fit and gentle on your skin. 
Fabric seat covers offer a multitude of features in a number styles and designs. Be it a sleek sporty look, sophisticated design or a chic quirky appeal, there is something available for everyone. There are more design features available in fabric covers than even in art leather covers. The variety of fabrics available adds to their uniqueness, leaving no margin for compromise. 
You can find soft feel velvet seat covers, airy and sweat resistant double jersey seat covers, 100% cotton covers, towel covers, durable jacquard covers and even velvet denim seat covers to match your personality. Apart from variety, these covers even provide ease of use! They are water, dust, stain and sweat replant making them easy to clean and are non-toxic, hygienic and gentle on the skin. They generally come with a one-year warranty, which is like icing on the cake! 
 So why to go for the regular, run of the mill art leather seat covers, when you get comfort and much more with Fabric Seat Cover!! 
Leave A Reply
Your email address will not be published. Required fields are marked *