How to prepare your car for winter?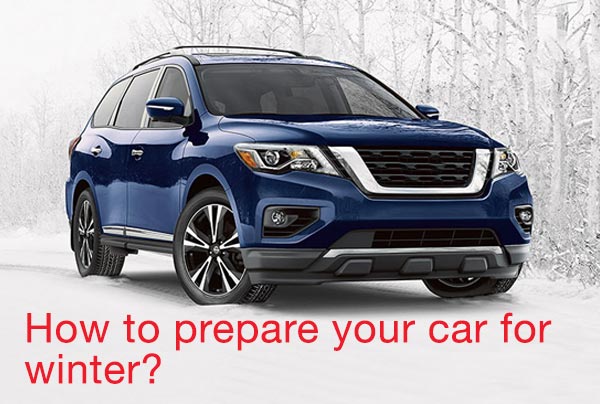 How to prepare your car for winter? - Winters are a relief from the scorching heat and rain puddles prevalent all over the year due to summers and monsoon in India. No matter how much we all like winters, the season is particularly hard on automobiles. So, how to tackle this problem and how to prepare your car for winters is one of the questions on every daily commuters mind. Here are a few tips to get you through the season. Read further for more information:
Get rid of Cold car seats: One of the most under-looked yet inconvenient part of winter car maintenance tips is that when you enter your vehicle, seats are too cold, and the car heaters take a lot of time to heat up the car. To tackle this, you can get winter car products like water resistant and warm, plush fabric seat covers or cool pads from a wide variety of seat covers available from Elegant Auto Accessories.
Car Mats for wet shoes and mud: Increased moisture in winters leads to dirty shoes and in turn the ruining of the car mats and interior. To prevent this mishap, it is important to equip your precious car with car mats. 3D car mats are special as they provide a tray-like, custom fit for your car which prevents the pesky dust and mud from getting in the corners of the car. Cleaning these car mats is easier as well as you can just pick it up and spray some water or brush it. Elegant auto's Sportivo 3D car floor mats and 3D Diamond Car mats are highly advised to match your car's style, as they are water-resistant and made from high quality material.
Organize essentials for winters: During winters, it is important that you carry some essentials with you to help you in emergencies. You can prepare and organize an accessible kit including winter car products like a high beam flashlight, a first aid kit, emergency reflective triangles, warm sheets or comforters, an ice scraper (for people living in cold states), energy bars, etc. You can organize these using the trendy and convenient car organizers from the wide range at Elegant auto accessories.
Prep up the Lights and Horns: Due to heavy fogs in India and the dense smog in metropolitan cities, it is imperative that you check out essentials of your car in order to increase the visibility. You can do so by equipping you car with some additional fog lights. Horns can help you convey your presence during low visibility.
Use Car Fragrances: Increased moisture in winters leads to a damp smell in your car during winters which can lead to an uncomfortable riding experience, to tackle this, check out the range of car perfumes by Elegant Auto Retail. These perfumes are gel based, thus, they last longer and keep your car fresh all the time!
Use Defogging Solutions: To ensure that your car is not affected by the winter fog, check out the Rain X defogger liquid. Applying this liquid will help you defog the windscreens. The Rain X water repellent liquid is also useful to battle the pesky dew in the winter mornings.
Replace your Wipers: Beat the rains and fog during winter using the original Hella wipers available on Elegant Auto Retail as a replacement for your car wipers. These quality wipers will help you navigate in the jungle of fog winters present.
Check and Maintain Your Tyre Pressure: While riding in winters, it is very important to keep a tyre pressure check and maintenance kit along with you as mechanics are hard to find. Check out the Michelin tire compressor kit to have a faithful and loyal companion on winter roads.
Keep your Car Covered: While talking about how to prepare your car for winter, it is also important to talk about the winter dew. The winter due is also the culprit for the car paint going bad or rusting during winters. Car body covers are water resistant and nonabsorbent, thus, protecting your car from getting wet.
These were our winter car maintenance tips on how to prepare your car for winter. Check out the variety of products available with us and contact us for more information. Share this article with your loved ones so that they can be safe and comfortable on the road during winters. Comment for any questions or feedback. Happy driving this winter :)
Leave A Reply
Your email address will not be published. Required fields are marked *